Bulgarian Volunteers pulled out 5 Survivors from the Ruins in Turkey
Incidents

|

February 10, 2023, Friday // 11:04

|

views
@facebook.com/navrb
"Our heroes have found five survivors!!! The operation to extract them is still ongoing!!!" - this is what the National Association of Volunteers in the Republic of Bulgaria (NADRB) wrote on its Facebook profile at 7:30 a.m. today.
The Association confirmed for BNR that they found 5 survivors who were pulled out from under the ruins in the city of Kahramanmaras by rescuers who are members of the NADRB.
Bulgarian rescuers in Turkey saved a 4-year-old child and an elderly man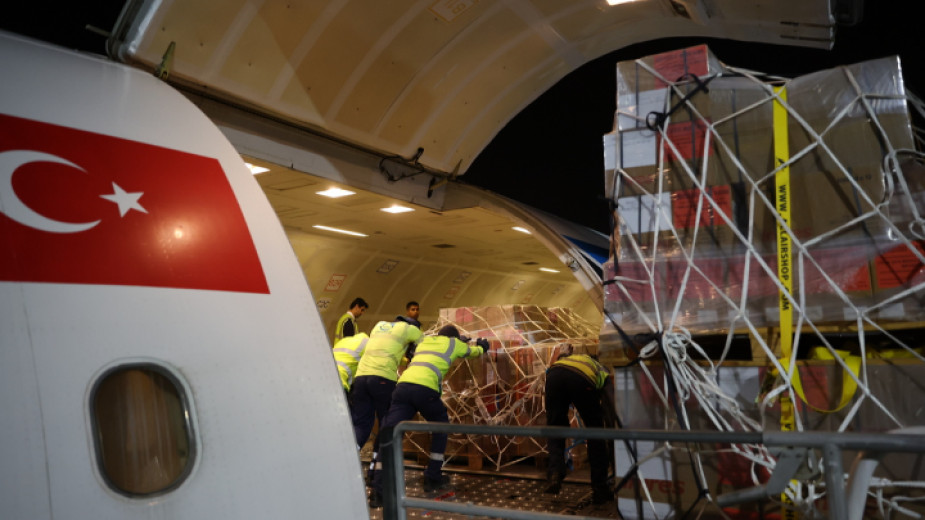 The first trucks with donations collected by Gorata.bg are going to Turkey and Syria
Two trucks with aid from the Gorata.bg campaign set off for Turkey today. Most likely, one truck will be delivered to Edirne, and the other will be aimed directly at one of the damaged cities - Adana.
"At the moment the temperatures are very low - both in Turkey and in Syria. We focused on warm clothes. We have about 15 pallets of jackets, shoes, warm. A dozen pallets with blankets."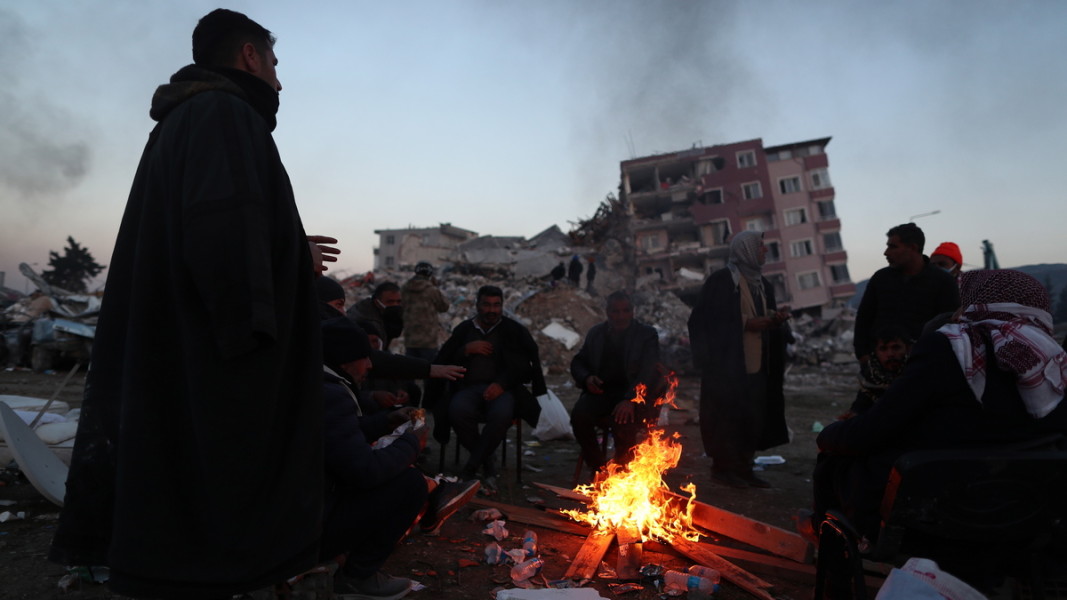 Thousands of jackets, thick winter coats, warm shoes, alpaca dishes, camping chairs, life jackets, lanterns and lamps are leaving for Turkey. Over 5,000 Rubik's Cubes were also purchased for the children. Ready-to-use spaghetti and cans for immediate consumption are also sent.
There is an acute food shortage in Syria. More durable products have been prepared.
"24 tons of rice, 48 tons of flour and about 15 pallets of warm clothes, blankets and blankets."
More beans, lentils, chickpeas, oil, sugar, baby food and medicine are to be purchased.
"We are working there with two local organizations that have been operating on the ground since the beginning of the war. They are not politicized. We will send the first loads of food and clothing with the American organization, using a Syrian who has lived in Bulgaria for many years, who knows the specifics of terrain. We buy basic foods in order to provide more nutritional value," said Nikola Rahnev from Gorata.bg.
The donations will be delivered to a point in southern Turkey where there is a logistics center and from there they will be transferred to Syria.
"The support and sympathy throughout Bulgaria is extremely high. Tens of thousands of Bulgarians are really helping. At the very least, everyone empathizes with this deep pain purely as a human being," commented Nikola Rahnev for BNR.
Gorata.bg continues to collect donations.
You can donate here:
Gorata.bg Foundation
IBAN: BG74RZBB91551011840078
Reason: Earthquake
(in the comment and PayPal and with cards)
In Bulgarian language:
Фондация "Гората.бг"
IBAN: BG74RZBB91551011840078
Основание: Земетресение
(в коментар и PayPal и с карти)
"As a priority, we provide the necessary - blankets, raincoats, food, medical materials, support for children and the necessary for the rescue teams, including the Bulgarian ones."
More platforms you can use to help the people in Turkey and Syria.
Follow Novinite.com on Twitter and Facebook
Write to us at editors@novinite.com
Информирайте се на Български - Novinite.bg
/BNR
We need your support so Novinite.com can keep delivering news and information about Bulgaria! Thank you!
Back