Bulgaria has the Cheapest Fuel on the Balkans
Society

|

January 17, 2023, Tuesday // 10:20

|

views
@balkanec.bg
Many Greeks, but also Serbs and Romanians living near the Bulgarian border, refuel in Bulgaria, as it is cheaper here. The price of the most common fuels in the neighboring countries is more expensive by between 10 cents and over 1 BGN per liter.
The most popular gasoline - A-95 in Bulgaria is BGN 1 cheaper than in Greece. In Serres, for example, the Greeks charged between 1.80 and 2.00 euros per liter, or about 3.50 to 3.90 BGN. For comparison, in Bulgaria the price of this class of gasoline is between BGN 2.50 and BGN 2.70 per liter. Diesel is also cheaper here. However, the difference there is about 0.60 cents. For a liter of diesel in our southern neighbor, they pay an average of 1.80 euros per liter, or about BGN 3.50, while in our country we pay an average of about BGN 2.95 per liter. Due to the large outflow of local people from the Greek gas stations near the Bulgarian border, many of the small companies go bankrupt due to lack of customers.
Christonias Maximas: "In Bulgaria, at the moment the price of the diesel I am interested in is twice as low as in Greece. I also fill large quantities for my trucks and cars and it is much cheaper for me. I would add that a lot of my colleagues and relatives from the central parts of Greece, even Athens, come to fill up in Bulgaria because it is cheaper. There is no state aid for fuel here, and wages are not raised. In my opinion, in Bulgaria, it's the cheapest fuel currently in the Balkans, and maybe all over Europe".
Yorgos - driver from Greece: "I fill up often, always a full tank. At least 2-3 times a month I come here".
Kokalas Yorgos - owner of a gas station in Greece: "It is difficult, very difficult. Especially with us small businesses, no one helps us. With the big chains, it is easier, they manage, but we perish".
Atanas Kochev - a businessman in Greece: "We know from our relatives that in the Serres region at the moment especially, their residents all come to fill up in Bulgaria. We hear that there is a proposal in the region to introduce a fuel subsidy because the gas stations are running out of business and trying to save their business".
An inspection by BNT in Romania found that the prices of mass fuels in our northern neighbor are not much different from those in Bulgaria. The gas station price of the most used A-95 gasoline is almost identical to that in our country. However, with diesel, the price is higher by about 10 cents per liter. And with propane-butane, the difference is even greater - 40 cents per liter. That is why some Romanians prefer to refuel their cars in Bulgaria.
Marius Štefan: "The prices are very high. We cannot keep them down, as in recent years. At the beginning, we also had a discount from the state, 0.50 lei per liter of fuel, but as of January 1, this assistance stopped."
Angel Nai: "Fuel prices in Bulgaria are lower than those here in Romania. - Do you know if drivers come to Bulgaria to refuel then? - Yes, many people refuel in Bulgaria or Hungary".
The situation is similar in Serbia. The prices of the most popular fuels are about 15 to 40 cents higher than those in Bulgaria. Thus, on average, A-95 gasoline costs about 170 dinars or a little over BGN 2.80. Diesel is about 195 dinars per liter or nearly BGN 3.30, and propane-butane is traded for 110 dinars or over BGN 1.80. This is about 60 cents more expensive compared to the price in Bulgaria. However, there are not many people who travel to our country to refuel, but the Serbs working in our country do not fail to refuel their cars at lower prices in Bulgaria.
The Minister of Transport: The ban on the export of Russian oil products may increase fuel prices
40% cheaper public transport cards for pensioners, 70% discount for students and free travel for children under 10. This will be voted on by the Council of Ministers next week as part of the measures against high fuel prices, Deputy Prime Minister for Economic Policies and Minister of Transport Hristo Alexiev said on BNT.
He pointed out that fuel prices in our country are currently the lowest not only in the Balkans but also in the whole of Europe and he pointed out that this is the result of targeted efforts of the caretaker government.
"On a daily basis, I receive information on fuel prices in Bulgaria and every week we analyze the prices on the stock exchanges and those in other countries. Since August, there has been a clear trend only in a downward direction. In August, fuel prices in our country were not the lowest in Europe, for example, were higher than those in Serbia and Hungary," he pointed out.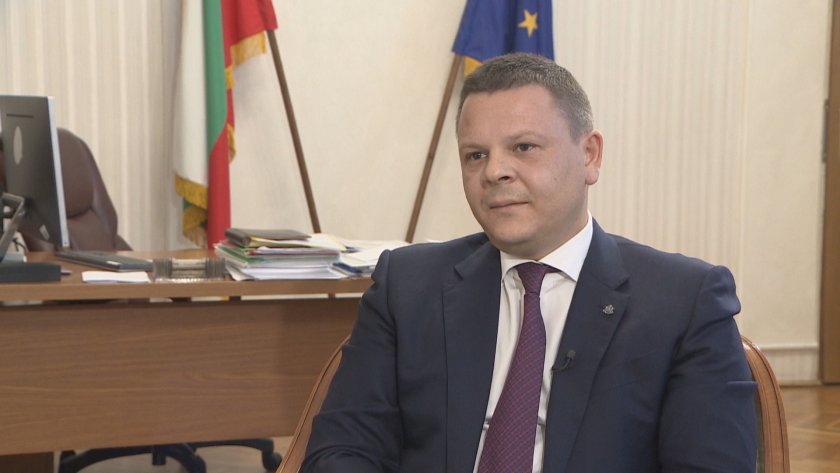 The fate of Lukoil
Alexiev commented that the decision of the National Assembly to ban the export of Russian oil products creates a risk for the increase in fuel prices in our country, as well as for the closure of the refinery.
"Despite the analyzes given to the National Assembly, it adopted laws and decisions that created risks for price increases and for stopping the work of Lukoil. There was no need for the people's representatives to adopt laws that are more restrictive than the requirements of the EC, and these compromises on the part of the EC were made precisely so that Bulgaria, as the poorest country in the EU, would benefit from the given derogation. Therefore, I do not see the logic of the people's representatives why we had to approach this case so strictly," said the Deputy Prime Minister on economic policies.
According to him, the state is not ready to take control of the refinery if necessary, but after the decision of the parliament, the government is working on this scenario as well.
"There was talk of a state-owned company taking control of the fuels and nothing happened - only money was spent for two years. To take over the whole process of sourcing crude oil, refining it and distributing it, new is a very difficult process because it is not only work of 'Lukoil' on the processing of crude oil. There is also a very complex system and logistics for supply and distribution. Such a decision requires preparation and it was seen that the state does not have such resources and knowledge, but after it was adopted by the National Assembly, we are also working on this scenario", stated Alexiev.
"Bulgarian Posts"
The last regular government suppressed "Bulgarian Post" from working at the levels at which this is possible, said Hristo Alexiev.
"Much more could have been done for the selection of services and for the market share of 'Bulgarian Post', for me they have a much more serious potential than what they are currently demonstrating," he commented. 
At the moment, work is being done to increase the food vouchers for the employees of "Bulgarian Post", an increase in wages is also planned, but it will be less than what the unions demanded, it became clear from Alexiev's words.
Medical helicopter
Today the term of the public contract for rent or the so-called dry leasing of medical helicopters. While the procedures for the purchase of aircraft are in progress, the state offers to rent a helicopter for 1 million euros for two years.
If there are candidates, by the middle of the year, our country will have at least one medical helicopter, Alexiev added.
Follow Novinite.com on Twitter and Facebook
Write to us at editors@novinite.com
Информирайте се на Български - Novinite.bg
/BNT
We need your support so Novinite.com can keep delivering news and information about Bulgaria! Thank you!
Back