Bulgaria: Parents of those who Died in Car Accidents organize a National Protest
Society

|

May 10, 2023, Wednesday // 15:46

|

views
On Sunday (May 21) at 11:30 a.m., a national protest organized by parents who have lost their children in road accidents will take place. This was announced by Diana Rusinova from the European Center for Transport Policies. The starting point of the protest is in front of the National Assembly building. The procession will pass through "Orlov" Bridge, and the traffic will be stopped for a short time. After that, it will continue in front of the Ministry of Interior building.
"I call on all our colleagues, partners, friends and like-minded people to support our efforts to finally put the topic of road traffic injuries on the agenda of the institutions and the parliament," wrote Rusinova. She also invites anyone who feels sympathetic and believes that there is a very serious and chronic problem with road safety in Bulgaria to attend the protest.
In the latest serious incident at the beginning of this week, two young Bulgarians were hit and killed while crossing a pedestrian path in Sofia.
Adrian Antonov, detained for the "Slivnitsa" tragedy: "I am sorry for what I did"
Upon entering the courtroom, Adrian Antonov said he was sorry for what he had done. He did not comment on what he remembers from the fatal night.
The Sofia City Court is considering the measure of the 18-year-old driver who ran over two young people on the capital's Slivnitsa Boulevard. Adrian Antonov is accused of causing death by negligence on a pedestrial crossing as a result of speeding.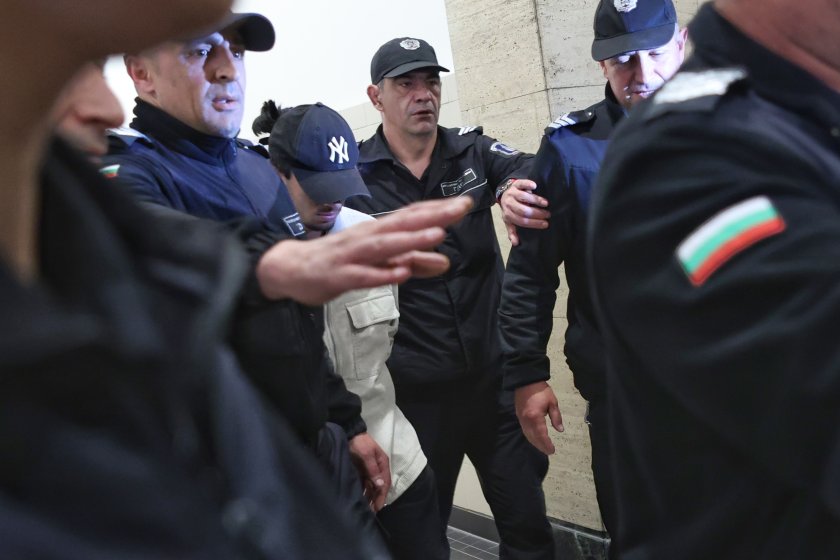 The lawyer of the driver who caused the "Slivnitsa" accident: "He has no memory of a large part of the events."
At the initial stage of the investigation, evidence has already been gathered that on the night of May 7-8, Adrian violated the traffic rules by driving at an unreasonable high speed and did not let Ani and Yavor to cross the pedestrian path, thus causing their death.
The 18-year-old driver who caused their deaths tested negative for alcohol and drugs.
The investigation into the case continues with interviews of witnesses, as well as with one of the most important examinations - what is the speed at which Adrian was driving.
Follow Novinite.com on Twitter and Facebook
Write to us at editors@novinite.com
Информирайте се на Български - Novinite.bg
We need your support so Novinite.com can keep delivering news and information about Bulgaria! Thank you!
Back