Bulgaria: Bomb Signals at several Schools in Sofia
Incidents

|

February 10, 2023, Friday // 13:30

|

views
81 SU "Victor Yugo"
Several schools in the Bulgarian capital have received reports of planted bombs, BTA reported.
The Metropolitan Directorate of Internal Affairs confirmed this to OFFNews, without specifying how many schools received signals and which they were.
The children had to be evacuated, and some of the educational institutions will not continue their studies today. The inspection in the buildings continues.
No explosive devices have been found so far.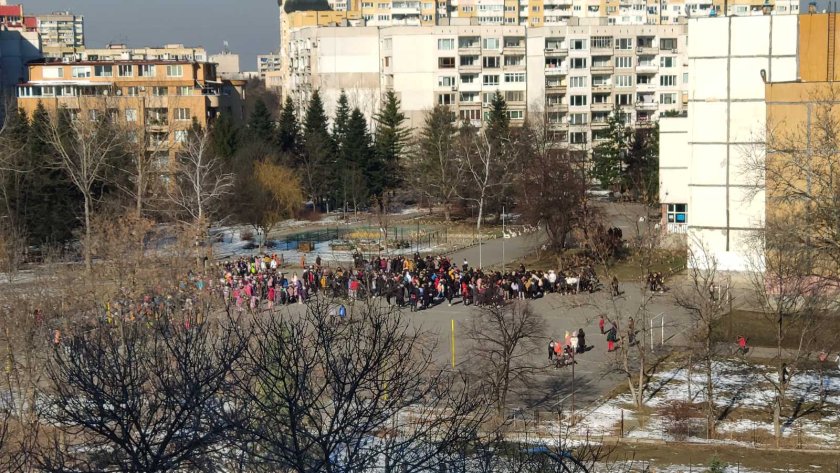 According to initial information, the alerts are for 81 SU "Victor Yugo", 131 SU "Kliment Arkadievich Timiryazev" and 144 SU "Narodni Buditeli". All three schools are in the Mladost district.
Students from the first shift in 81 secondary school were evacuated and released from classes until the end of the day. Students from the second shift, 5th and 6th grade, will be educated in an electronic environment through virtual classrooms, the educational institution reported on its Facebook page. The management specifies that students from grades 1-4 must be picked up from the school yard. The message says that the measures were taken in connection with a bomb threat alert from Regional Police Station 7.
Earlier, bomb signals were issued at the Courthouse and the Sofia District Court. Yesterday, there were reports of explosive devices placed in the area of the capital airport and subway stations in Sofia.
Follow Novinite.com on Twitter and Facebook
Write to us at editors@novinite.com
Информирайте се на Български - Novinite.bg
/BTA, OFFNews
We need your support so Novinite.com can keep delivering news and information about Bulgaria! Thank you!
Back