Bulgaria's Ministry of Defense: We have Not Provided NATO countries with Su-25 Aircraft for Ukraine
Defense

|

January 16, 2023, Monday // 15:23

|

views
Bulgarian Su-25
"The Ministry of Defense has not sold and/or provided NATO countries with Su-25 aircraft intended for Ukraine." This was stated by the Ministry of Defense to the media regarding information in "Bloomberg" that Bulgaria sold 14 Soviet-made Su-25 attack aircraft to NATO member countries, which handed them over to Ukraine.
In an article by Michael Winfrey, who heads the Dutch analytical project Oryx, it is stated what kind of military aid, in what value and in what quantitative terms, Kyiv received from its Western allies.
The "aviation" section also mentions the purchase of Bulgarian Su-25 front-line aircraft.
Acting Foreign Minister Nikolay Milkov said earlier today that he had no such information.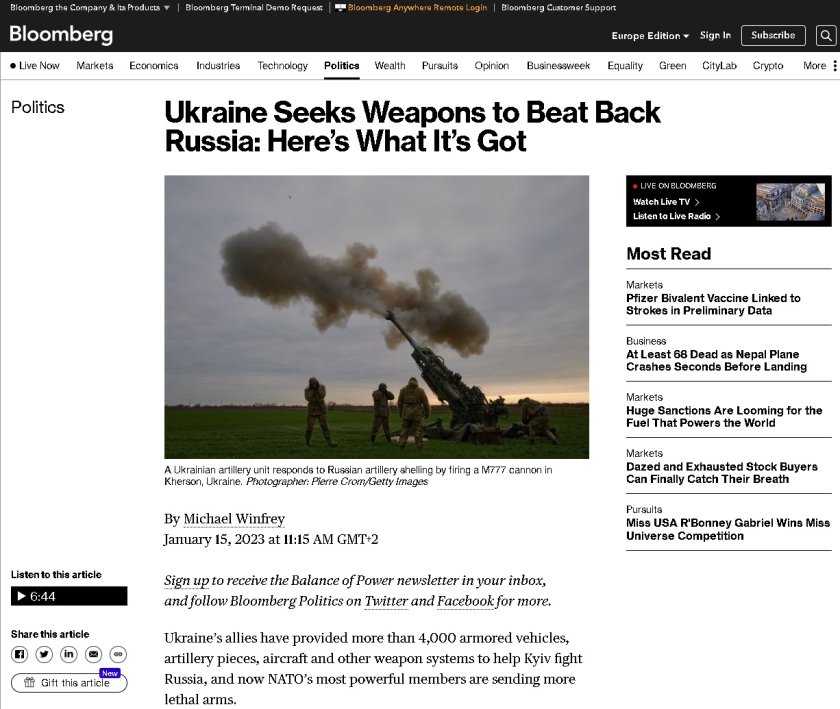 More on the topic read here.
Follow Novinite.com on Twitter and Facebook
Write to us at editors@novinite.com
Информирайте се на Български - Novinite.bg
/BNT
We need your support so Novinite.com can keep delivering news and information about Bulgaria! Thank you!
Back