What to Expect From the 5G Technology. Is it on Its Way to Bulgaria?
Business

|

Author: Kristina Yordanova

|

November 20, 2018, Tuesday // 15:57

|

views
The new technology is the network of the future. What will exactly offer?
One key goal of 5G is to dramatically improve quality of service, and extend that quality over a broader geographic area, in order for the wireless industry to remain competitive against the onset of gigabit fiber service coupled with Wi-Fi.
Rajeev Suri, Nokia president, and CEO discusses the company's quarterly earnings, the adoption of 5G technology and the announcement of layoffs as cost-cutting measures.
Vincent Pang, President of Huawei in Western Europe, announced its intention also to launch its first 5G smartphone next year.
A1 was the first Bulgarian telecom company showing how 5G technology will work. During a demonstration in February, a speed of over 2 Gbps was measured. The new technology will reduce the Internet connection's latency and the speed will be over 10 times higher than the 4G network.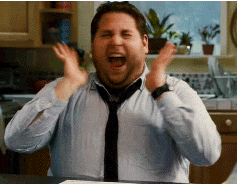 How expensive will these devices be and when will they be placed on the market?
To take advantage of the fast 5G mobile Internet that will become widely available over the next few years, we will need a new smartphone.
As we already know, all new technologies are initially offered at prices which are  'way beyond' our budget.
The next generation of smartphones will need better connectivity, new hardware and software, and a new way to save the battery that will be sucked out from services and applications built on the capabilities of the super-fast 5G internet.
Much of the major engineering issues on the subject have already found their answers, says Scott Petty, technology manager at Vodafone UK, quoted by BBC.
The phones that will support 5G Internet will probably start at a cost of "about $ 600-700," said ABI Research's David McQueen. The devices of major companies such as Samsung, Apple, and Huawei, however, will be "much more expensive," he adds.
According to him, smartphones in the near future will rely heavily on innovations, such as virtual reality (VR) and enriched reality (AR), as the 5G internet will allow their use.
All we can say or sure that the price will depend on how impressed we are with the new generation of services.
Motorola manufacturer will come out next year with a 5G add-on for its device Moto Z3.
"We wanted to be first to market, and we wanted to learn a little about 5G frequencies," says Doug Michau, Motorola's director of production operations in North America.
According to David Mcqueen from ABI Research, after the addition of Motorola, the first new 5G smartphone will be launched by OnePlus or Sony. He predicts that the largest companies in the industry will wait and will be the last one to release their latest generation smartphones.
In his words, Samsung will release its first 5G smartphone around August 2019, and the Huawei Chinese "somewhere in the middle of 2019".
Apple will wait until 2020 to implement 5G on the iPhone, Mcqueen also predicted.
The analyst predicts sales of 5G smartphones will reach from 15.8 million units in 2019 to 77.5 million units in 2020. Thus, annual sales of 5G devices will exceed 200 million units by 2020, he said.
There is another problem with 5G technology and it is rooted in the different frequencies that mobile operators will use - sub-6GHz or mmWave. The first is an upgrade of the 4G network, while the second is a new technology designed for densely populated areas.
So users with 5G smartphones may find themselves in a situation where they can not use the fast internet connection - while they are traveling, for example.
The first 5G smartphones are likely to have two modems: a standalone 5G modem, and one that works on 4G and older networks "to fall back on when 5G isn't available", says Mr. Cutress.
In time, though, smartphones will probably have one modem that can switch between 3G, 4G, and 5G when necessary.
Ben Stanton, from market research firm Canalys, thinks 5G "will not lead to a long-term lift in prices" and that by 2020-21 mid-range and low-end handsets will be 5G-compatible.
So will it be worth spending even more money on yet another smartphone?
We need your support so Novinite.com can keep delivering news and information about Bulgaria! Thank you!
Back